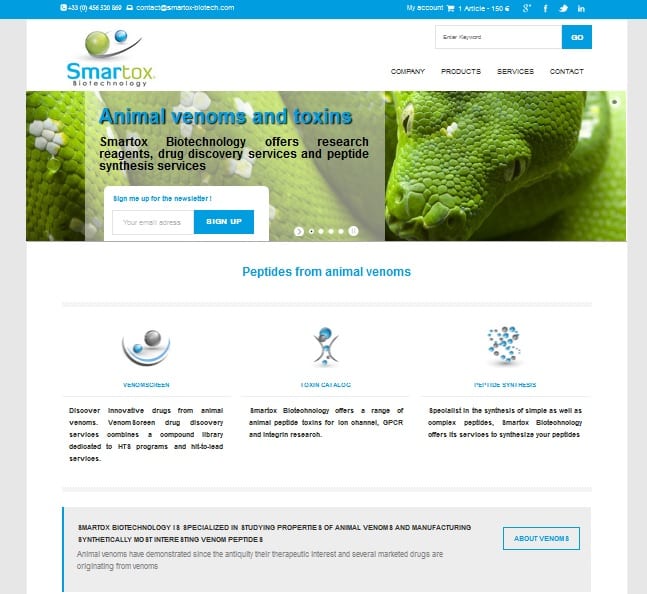 Welcome on the Smartox's brand new website. Discover the benefit of animal venoms in drug discovery and life-sciences research. Smartox Biotechnology provides research reagents, drug discovery services and peptide synthesis services.
Browse our catalog of animal toxins to find out research tools you need
Discover VenomScreen, a drug discovery solution which combines an innovative compound library and hit-to-lead services
Visit our peptide synthesis webpage to discover the range of offered possibilities
Enjoy your visit!